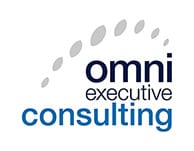 Confidentiality. Trust. Expertise.
Our Consulting unit provides highly qualified specialists who deliver Technical Services, Project Delivery, Engineering, Learning and Development and ICT to fulfil or complement client capability requirements. We operate either client direct through industry relationships and our panel memberships, or in collaboration with prime systems integrators and partners through Defence-appointed Major Service Providers (MSPs).
What we do
Our services span the complete project lifecycle from planning to operation with specialist personnel services available on demand to support related industries and our panel memberships including the Defence Support Services (DSS), SP&I Technical Support Services (TSS), Australian Federal Police Capability Support Services (AFP CSSP), Department of Infrastructure and Regional Development (DIRD), Defence Simulation, and the Information Communications Technology Provider Arrangement (ICTPA).
Who we are
We present high value professionals with experience in capability life cycle, security and intelligence solutions to a wide range of Australian government and corporate clients. Our team offers a wide range of subject matter expertise and have a strong culture of security awareness.
Our achievements
Our consultant engagements span Defence and government agencies and private sector clients. Our reputation is built on confidentiality, trust and a high level of security over extensive networks that produce solutions to the most challenging client needs. Our achievements include the delivery of services across strategic policy and advice, project management, engineering, integrated logistics support, and ICT support. Clients and projects include:
Clients:
Department of Defence
Australian Signals Directorate
Department of Home Affairs
Department of Prime Minister and Cabinet
Department of Foreign Affairs and Trade
Australian Federal Police
Projects:
Multi-National Technology Network Sub-program (JP2089 & JP9347);
Counter Improvised Explosive Devices (Land 154);
Enhanced Defence High Frequency Communications System – Project Phoenix (JP9101)
Future Australian Defence SATCOM System (JP9102)
Joint C4I – SATCOM Program (JP2008)
Joint C2 – (JP9111)
Land Combat Vehicle Program (L907-1 / Land 907-2 / L8160 / L400-2 / Land 400-3)
Land Deployable Local Area Network (L4125)
Land Command Control and Communications (L200)
Land Simulation – LS 2.0 Core
SEA 1408 Phase 3 Torpedo Defence Systems
SEA 1408 and 5000 – Systems Planning and Analysis Australia
Health Knowledge Management Program (JP2060)
Joint Integration Concepts and Assurance Directorate
National Radioactive Waste Management Facility Program (NRWMF)
Project Delivery
Project and program management
Project support and coordination
Project costing
Project risk and issues
Contract and commercial management
Engineering
Electrical, mechanical, communications, aerospace and integration engineering
Systems engineering
Engineering artifacts
Test and evaluation
Learning and Development
Training needs analysis
Workforce planning
Technical publication authoring
Learning Systems development and management
Capability Definition Documentation Development
Strategic business advice
Government approval process of 1st / 2nd Pass
Government Design and Acceptance Review Engineers
Ministerial and cabinet submissions
Project execution strategy documents
Capability needs and realisation development.
Enterprise Architecture and ICT
Service design, transition and operation
Strategic advice and guidance
Business strategy and planning
Technical strategy and planning
Business change management