Inform. Prepare. Support.
Our business is to provide niche assessments, training and security solutions. We provide an end-to-end security service that informs, prepares and supports client requirements across the physical (air, land and maritime), technical, cyber and human domains.
What we do
We provide security and intelligence solutions to a wide range of Australian government and corporate clients. We field a diverse and experienced team with a high awareness of security. Our teams are deployed against a range of projects where expertise, trust and confidentiality are at the heart of the client relationship.
Who we are
Our high calibre team comprises experienced, qualified and licenced security professionals. The diverse team includes ex Government employees from Australia and Five Eyes nations with special operations, law enforcement and intelligence backgrounds. The team is complemented by personnel with resource and financial sector security experience. Global reach is achieved through our extensive network of exclusive partners and our short notice deployable teams. Our teams are always tailored to meet the client's needs.
Our record
Inform. Our analysts have produced more than 1000 intelligence summaries in support of the activities of Australian government and select corporate organisations throughout the world.
Prepare. We have provided specialist security, resilience and leadership training to more than 2500 Australian government and select corporate personnel.
Support. We have provided security professionals as embedded staff to clients in Australia and throughout the world, both as additional capacity and specialist capability.
Specialist Training Facility
We offer specialised training in our own rural facility conveniently located between Sydney and Canberra. It can accommodate up to 24 people in individual en-suite rooms with communal dining and recreation facilities. We also provide training at locations of the client's choice using our 'fly-away' team of trainers.
Information
Security assessments using the Omni trademarked Multi-Domain Security Assessment Tool (MD-SAT)
Due diligence reports on individuals and entities
Travel and security risk consultancy
Investigations and audits
Integrated security management plans
Training
Security training course design, delivery and development.
Specialisation in high threat, situational awareness and resilience training
Support
Security professionals working indirect support of your team – wherever the need
Secure facility design, construction and maintenance
Downloads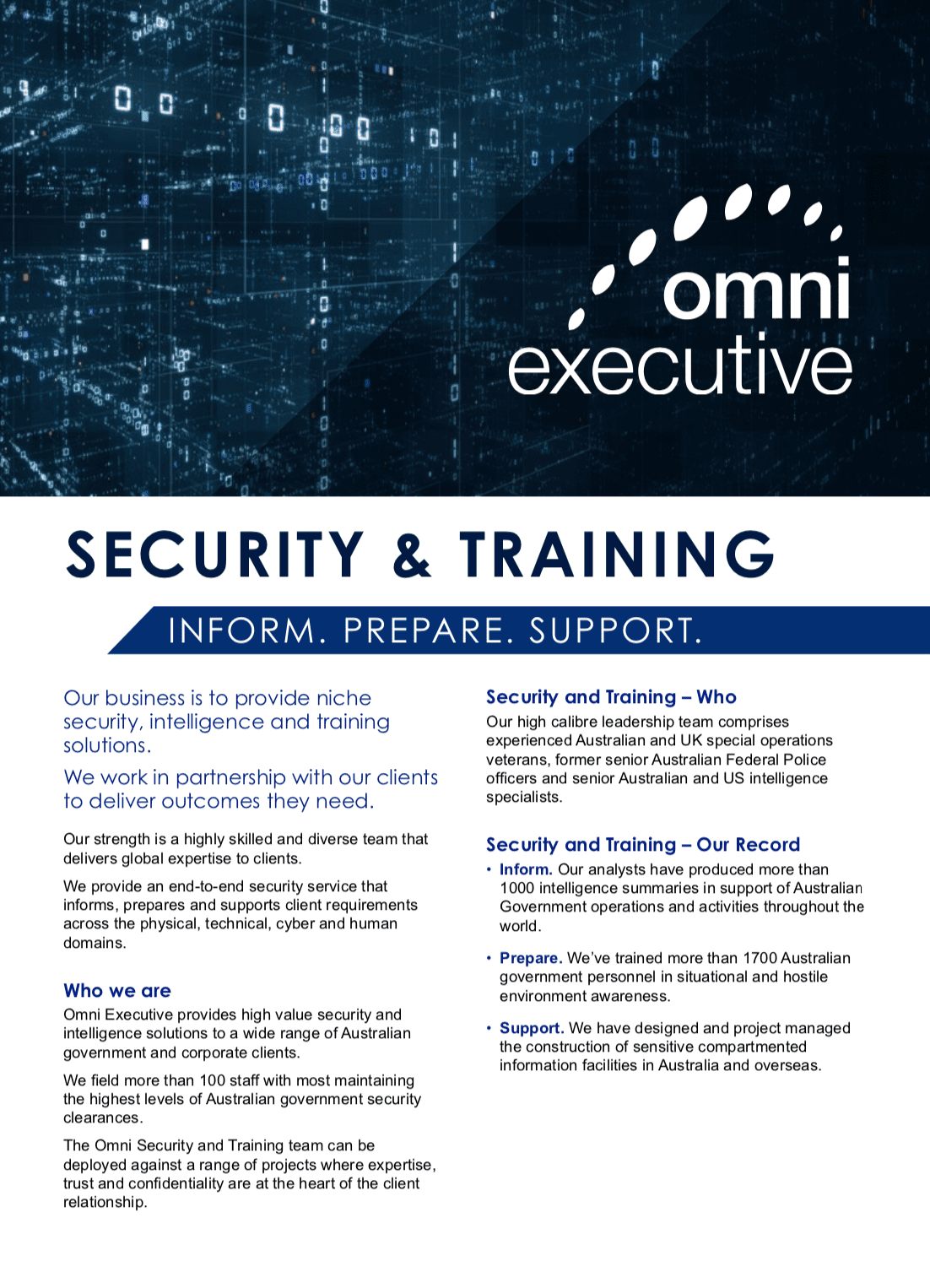 Security Brochure
(372 KB)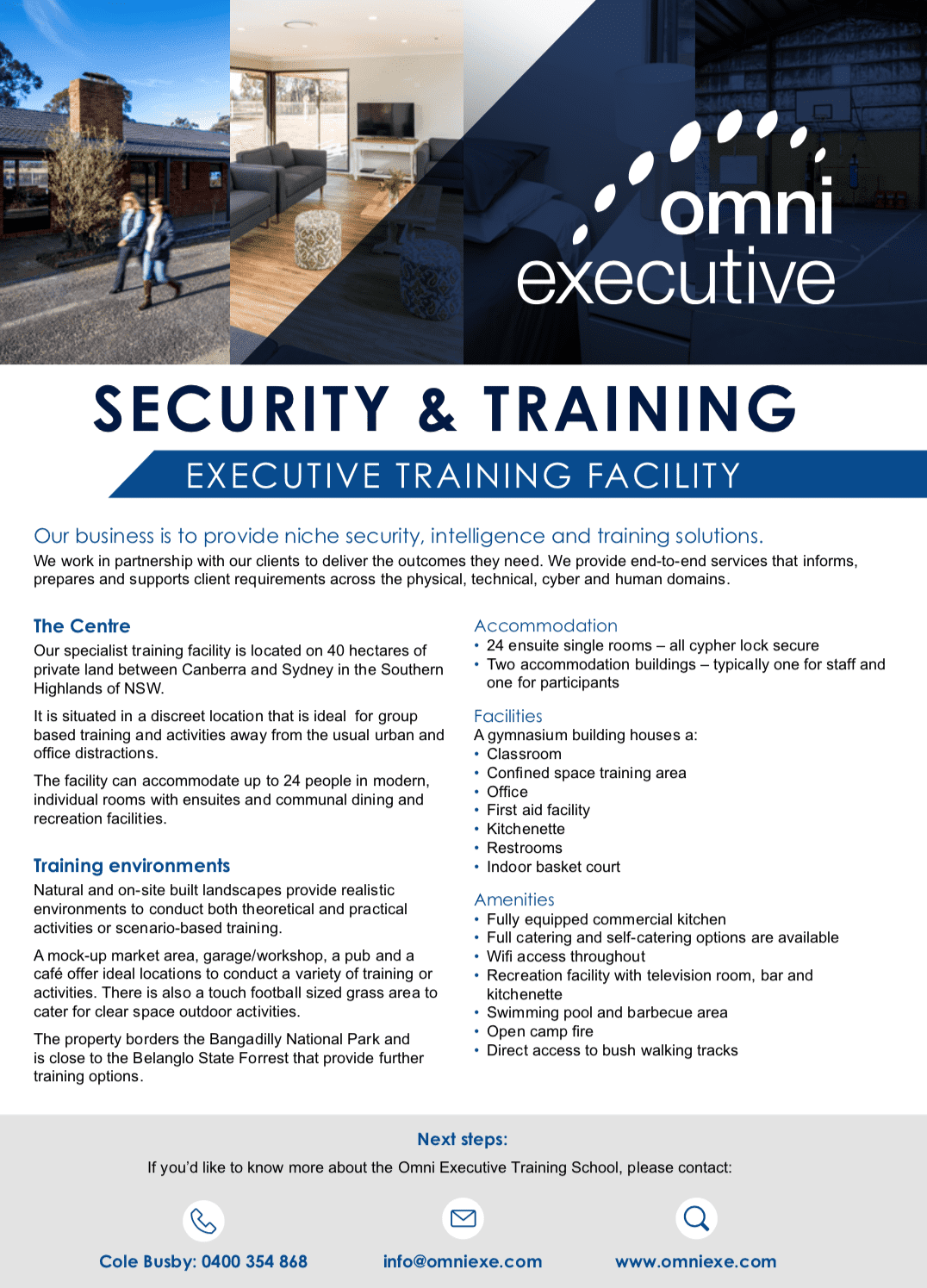 Training Facility Brochure
(533 KB)
Licences
ACT Master Licence: No. 17502447
NSW Master Licence: No. 000103802
WA Agent Licence: No. 56733