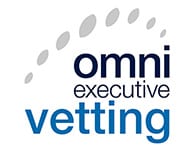 Seek. Analyse. Inform.
Omni Executive is the only Australian company that provides both vetting and psychological assessments for vetting, through its two wholly owned subsidiary companies, Key Vetting Services and Omni Assist.  Both of our subsidiaries have extensive experience in providing government and select private entities with due diligence, personnel vetting and open source intelligence/investigative products and services to assure and ensure personnel and organisation security.
What we do
We assist organisations with heightened personnel security, through a variety of services from open source intelligence checks and investigations through to psychological assessments of candidates requiring the highest levels of security clearance to work within classified areas of government or sensitive corporate interests.
Our nationally-based team fields experienced psychologists and other security professionals who conduct deep analysis and rigorous screening, assessment and evaluation of candidates.
Who we are
Omni's Key Vetting Services provide GoAS, notably the Australian Government Security Vetting Agency (AGSVA), Home Affairs and the Department of Foreign Affairs and Trade (DFAT) with personnel security assurance through effective and secure integration and analysis of personnel information and personal psychological assessments.
Omni Assist's Open Source Intelligence (OSINT) investigative and digital reputation management services enable leading Australian organisations to make informed decisions on physical, personnel and organisational security risks as well as mitigating reputational risks.
Personnel Security
Vetting of personnel to ensure protection of Government of Australia (and select private enterprise) people, information and assets
Psychological Services
Organisational psychology, psychological assessments, clinical psychology (organisation focused), experiential learning
Due Diligence
Employment screening, open source intelligence based check, inquiries and investigations, supply chain vulnerability assessments
Analytical software integration
Partners and integrators of investigation and intelligence based analytical software for bespoke and enterprise system requirements
Digital Reputation Management
Deep analysis of personnel and organisational digital presence, organisational and personnel digital cleanse and reset