We are delighted to unveil Omni's 'L I V E' Sustainability Strategy, which focuses on Local, Indigenous, Veteran and Environmental initiatives. ​
​
L I V E is more than just a word for us. It encapsulates our long-held commitment to responsible progress and a better future for all.​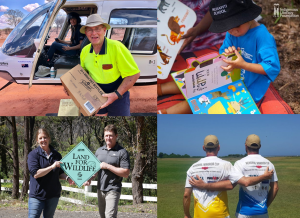 For cultural and child safety purposes, Indigenous Literacy Foundation (ILF) photo policy restricts the sharing of photos of children's faces. Photos supplied to corporate partners are high quality images that reflect the communities and children ILF works with and the programs we provide. All photos must attribute the photographer, in this case Tiffany Parker.
Published 1 November 2021